The typical January fashion articles focus on one of two things: (one) workout wear to encourage readers to keep their New Year's resolutions or (two) sparkly New Year's Eve attire to help you start the year out right 🎉. I, personally, love those two topics, but I decided to mix it up for Stitched readers!

I feel like for me the most important part of January is resetting so I can garner my creative energy to set my New Year's goals. And, if you're like me, you really dig deep, and ask, "How is my time in 2019 going to get me closer to what I want?"

The most important part of goal-setting is –drumroll– loungewear.  That's right. Get comfy and put away your leg prisons (otherwise known as pants). I am going to show you the cutest goal-setting digs around.
Softspun Brushed Joggers &
Softspun Crop Pullover Hoodie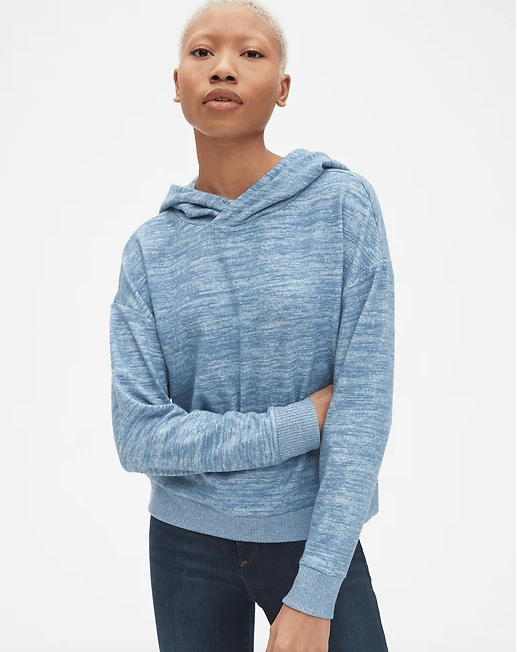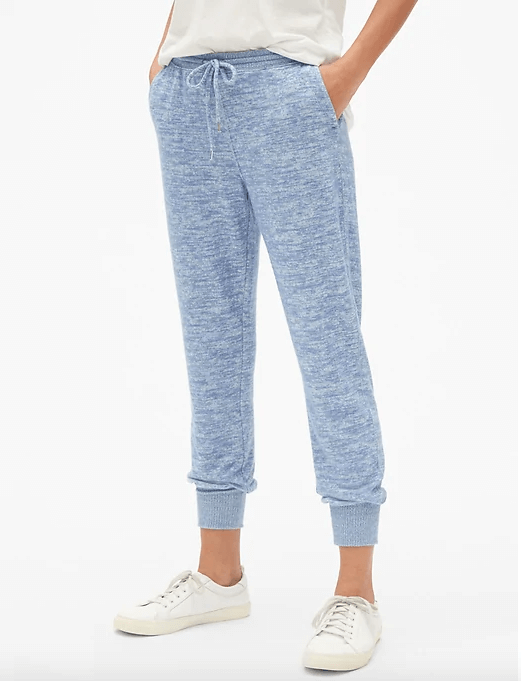 This set is magical. So magical, in fact, that my sister bought me, my other sisters, and my mom sets for Christmas after she bought herself one. And, yes, I do support grown women having full matching outfits.  If you are trying dry January, a bath, these threads, and a book are a perfect night.

https://www.gap.com/browse/product.do?pid=350919002&cid=1104879&pcid=1088006