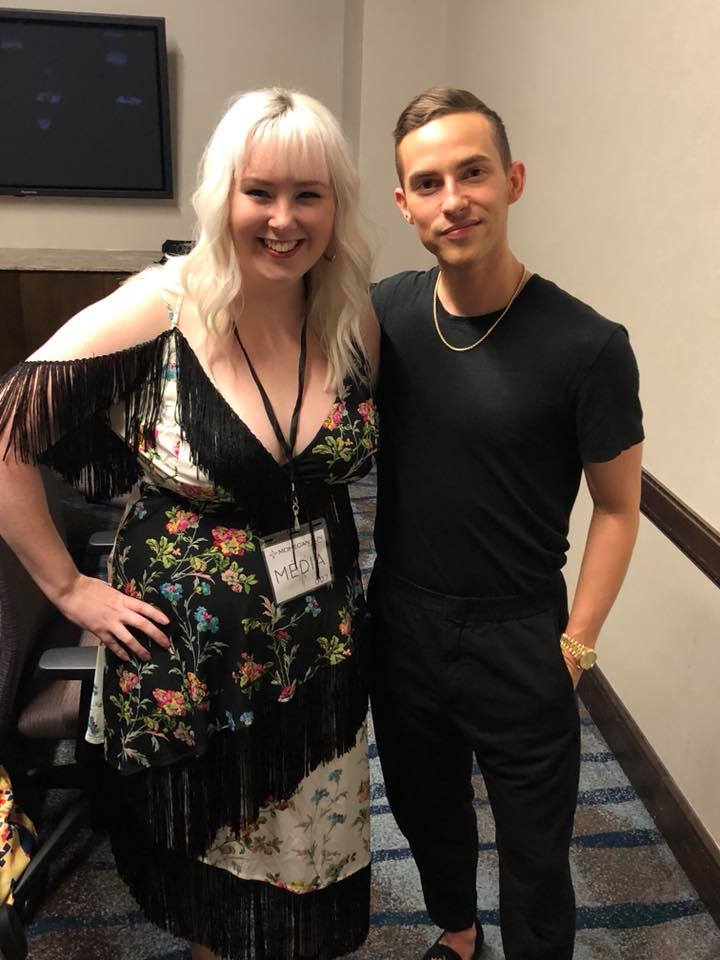 This man needs no introduction.  Sass-master, Clarks Summit native, bronze medalist, and celeb Adam Rippon did a private interview with me backstage September 5th at his Reality Check event at Mohegan Sun Convention Center in Wilkes-barre, PA. We cover his views on fashion and his insight on a few other more pedestrian things. Thanks for reading!
Maggie McGregor: What designers do work well with? What [fashion] experiences have you enjoyed? Can you tell us about that?

Adam Rippon: I went to the Oscars and I wore Jeremy Scott.

MM: I loved loved that look and it got mixed reviews, but I love harnesses.

AR: You know what, when I saw it I just thought it was a twist on what a normal tuxedo usually is and usually I think in men's fashion especially in a tuxedo you can play with the texture of the material or the color and there really isn't much of a change in the design. I thought it was really cool and I loved it when I saw it on the runway at the 2018 Fashion Week, I think it was, when Jeremy premiered it from Moschino I loved it then. I love Moschino 'cause it's fun and quirky and usually it's pretty bold. I always love Gucci too because it's really fun. My favorite kind of pieces are classics with a twist, because they kind of work for everybody. 

MM: So you wear a lot