To answer my little tease about who my next guest interviewee was, I said she too wore chandeliers at the Met Gala. Huma in 2018 wore huge chandelier earrings with her Giambatista Valli gown and I was obsessed with it!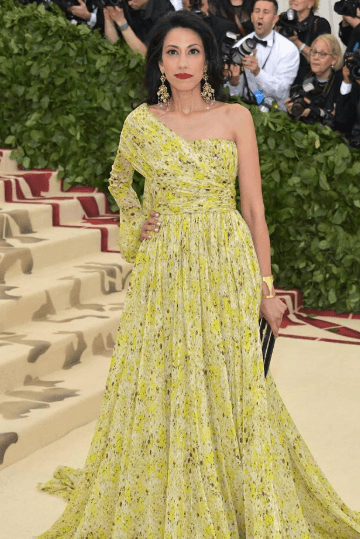 I'd like to add that although I met with Huma, these questions were answered via email, so all of the exclamations of this subdued human are in fact hers! 😂😂😂 Due to the fact that the bulk of this was over email I'm not providing any audio 🙁.
Style Mag Daily has had the opportunity to interview not one but two queens of the red lip in the past month. So with our newest guest, I started right there.
MM: I'll start with the most pressing question of this interview: what is your red lip color? You always have the perfect red lip. Are there steps to getting the perfect red lip (like lip liner, or lip scrub, etc)?
HA: My day to day red lip for the last few years is YSL Orange Imagine. If it's a more formal event, I will wear Charlotte Tilbury's red carpet red. I tend to favor matte red shades and am always game to try new reds. I don't have any particular steps, I just try to keep my lips from getting too dry so never leave home without lip balm.
MM: Do you consider yourself a fashion icon? You are so glamorous. I definitely consider you that!
HA: I most definitely do not! I decided long ago to wear what makes me feel happy and confident. I think well made clothes with classic lines will always be in fashion. The latest trends don't always suit every body type.
MM: When I met you, you said yo